*Glenormiston Amelia
1998 14.1H grey born bay Connemara mare
(Domo Cavallo Praize X Glenormiston Clementine)
*Glenormiston Amelia was imported from Australia in December of 2000. Once again, I brought in a mare from a sub-tropical summer to our Colorado winter. And once again the hardiness of the Connemara came through. She adjusted without the slightest difficulty to snowy, below zero temperatures. Indeed, in three months, she developed a better winter coat than some of my resident ponies had. She accepted her change in environment with great good grace, though she did seem to be relieved to see emerging green grass in the spring.
Amelia is a strongly performance bred mare, with her sire and dam coming from the strongest performance lines of Connemaras in Australia. Her sire, Domo Cavallo Praize competed successfully in open jumping, Preliminary level eventing, and combined driving. At the same time, he was unbeaten in hand. Amelia's dam Glenormiston Clementine was a super performance mare who was successfully evented by a nine year old girl.
Amelia was bred to Castle Baron before leaving Australia and produced a lovely filly, Wildwych Pagan in August of 2001.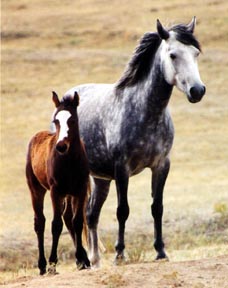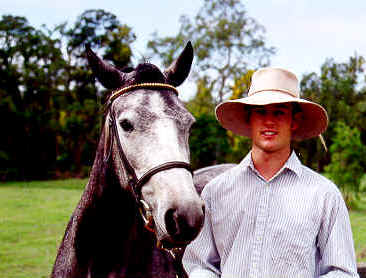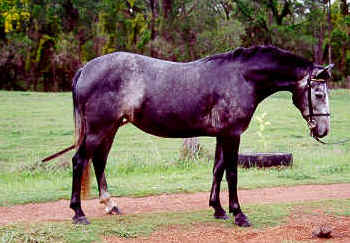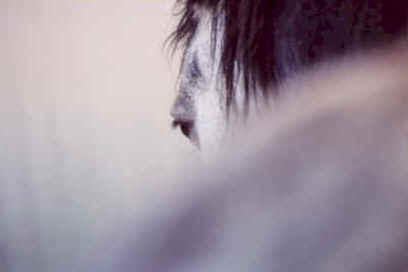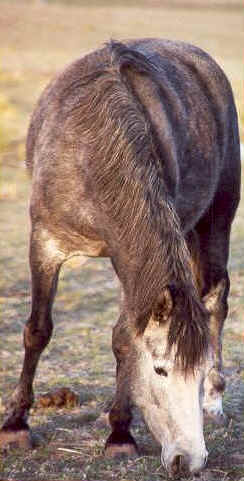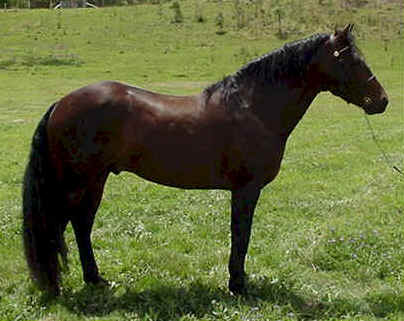 Castle Baron
(Abbeyleix Owen X Castle Dame)
Sire of Amelia's 2001 foal, Wildwych Pagan